Description
Digitize your orthodontic analysis
Going digital brings accuracy to your model analysis and treatment planning. By combining surface and CBCT scans you create a three-dimensional assessment of your patient's morphology. And because you start your case with a digital impression, you eliminate the need for study model storage space, you're more environmentally-friendly, and you have permanent case documentation for records, reimbursement and duplication purposes.
For your patients, starting treatment with a digital impression means a more comfortable, faster and impressive appointment-experience. On top of that, communication and treatment acceptance will improve noticeably.
Complete
digital recordings
Start the analysis with a complete digital recording of your patient: merge TRIOS surface and CBCT scans and add 2D pictures.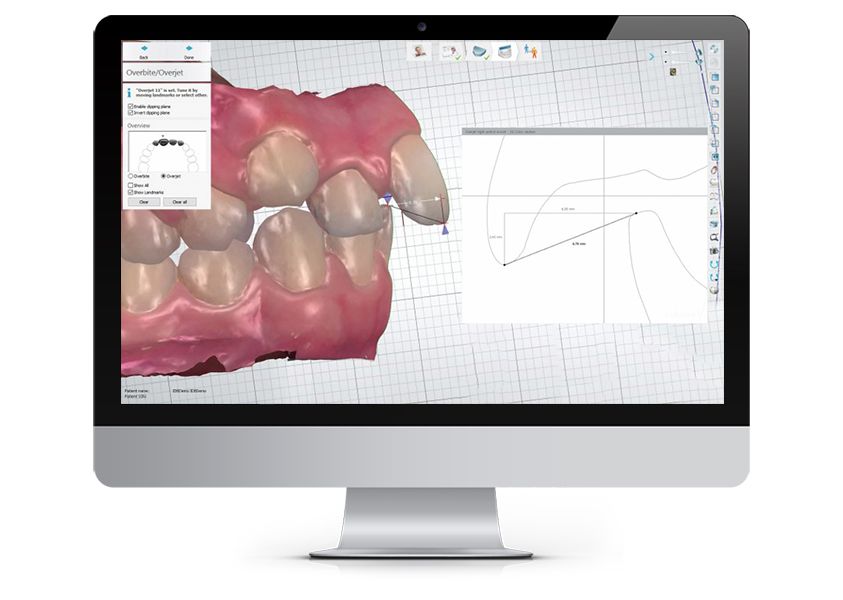 Wide range of
analytic tools
Make analysis simple with guided workflows such as arc shapes, overjet/overbite, Bolton ratios, occlusion, and spaces.